Urology Week 2022: taking bladder cancer bloody seriously!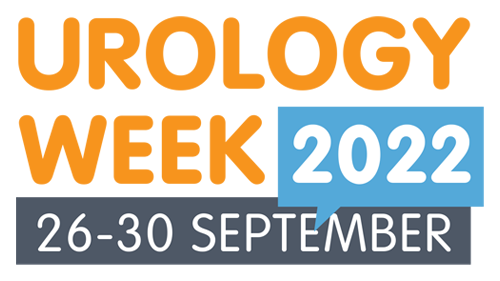 Every September, the EAU hosts Urology Week, an international campaign for increasing awareness of urological conditions and treatment. This year, Urology Week (26-30 September 2021) will focus its attention on blood in urine as an indicator for bladder cancer.  Many people find discussing the color of their urine to be uncomfortable and don't seek help or talk to a professional about their struggles.  During urology week, we hope to educate the public about bladder cancer and encourage them to seek help if needed.
Urological national societies across Europe have already been invited to contribute to Urology Week 2022. Outside of the national societies, individuals can also contribute to increasing awareness during this week. You could host an event focusing on this condition in your clinical practice. Support Urology Week on social media by creating your own posts or re-posting the EAU posts using #urologyweek. Doctors and patients may also submit a short text on their experience with early detection of bladder cancer. We may place these stories on the official Urology Week website: urologyweek.org. The 2022 awareness posters are available on the website, which you may download to help promote your activity.
The EAU has conducted an international survey, with over 3,000 members of the public from the United Kingdom, France, Germany, Italy, Spain and the Netherlands, on the topic of blood in urine. If you are interested in conducting a similar survey yourself at a local or national level, we would be happy to send you the survey questions for translation.
The outcome of this survey will be part of an international media campaign. The press release will be available in different languages and will be published on Monday 26 September 2022. If you would like to receive the press release to reach out to your local media, do let us know. There will also be an infographic with the main results in various formats to be downloaded for media purposes.
However you choose to support Urology Week, every action counts. The main message is:  Blood in urine, it's bloody serious! Improve your quality of life with the help of your urologist. Should you have any questions, please feel free to contact us via communications@uroweb.org.
Posted: 01/08/2022