What is urology?
Urology is the branch of medicine that focuses on the surgical and medical diseases of the male and female urinary tract and the male reproductive organs. The organs under the domain of urology include the kidneys, adrenal glands, ureters, urinary bladder, urethra, and the male reproductive organs (testes, prostate and penis).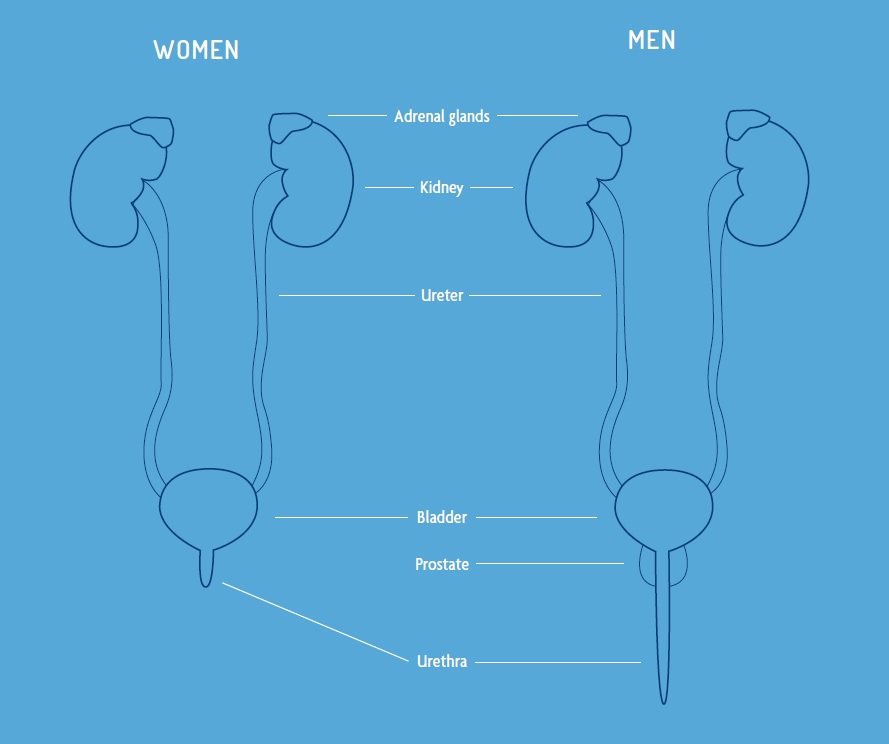 Did you know that 10% of daily medical care involves urology? It covers a wide spectrum of medical conditions, from prostate cancer to incontinence. But urology is more than the diagnosis of conditions, their treatments and the best practices. It's about the role it plays in the lives of the people you know, the people you care about, and even your own.
Therefore, it is essential to put a spotlight on the importance of urological health. And that is exactly what Urology Week does.